The Deptford Ragged Trust, the charitable trust of The Bear Church, offers a place of refuge, learning, worship and community to local people in South East London.
Our innovative building redevelopment, The Ragged Project, will deliver a multi-use community space and socially affordable accommodation for rent for 33 young people who are homeless or have a severe housing need.
CREATING SPACE
TO FLOURISH
There is no institution in England more worthy of support than the Deptford Ragged School.


Earl of Shaftesbury

The visionary work of one of London's first ragged schools begun by eight Christian men and women in 1844 has continued to this day.
The Ragged Project seeks to build on, and extend, this legacy of creating community and addressing the impact of poverty on people's lives.
Today, in our life expired building, we deliver toddler groups, a soup kitchen, English language classes for refugees and asylum seekers, local heritage projects, parenting courses, children's activities, exercise groups and live music events as well as partnering with many other local initiatives to support our community.
Planning permission has been granted to demolish the current building and replace it with a six-storey structure, providing a community hub to be home to flexible worship and event space, a museum archive, café and offices on the ground and first floor, with 33 flats available for socially affordable rent on the upper floors
This new building, to be called The Bear.  Is in the heart of Deptford. It will be a place where the community, residents and church come together in an environment of hospitality, friendship, aspiration, innovation and creativity.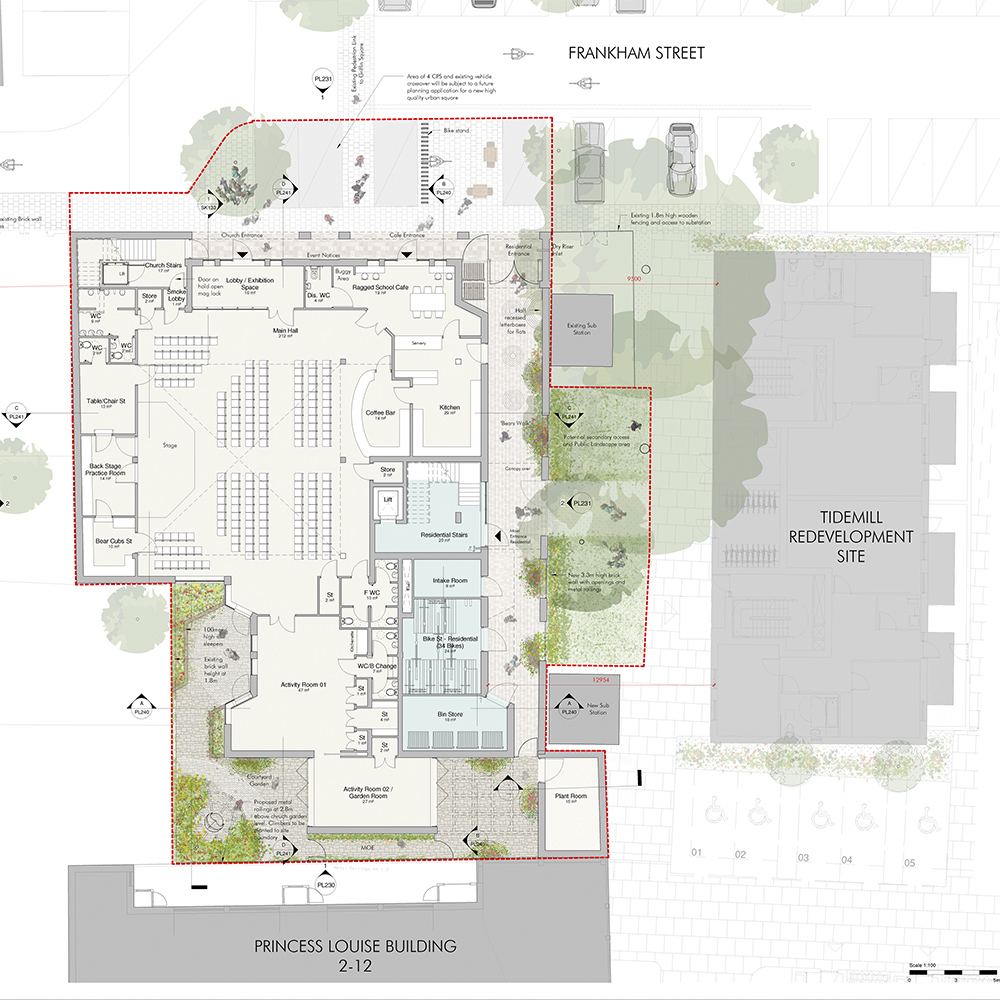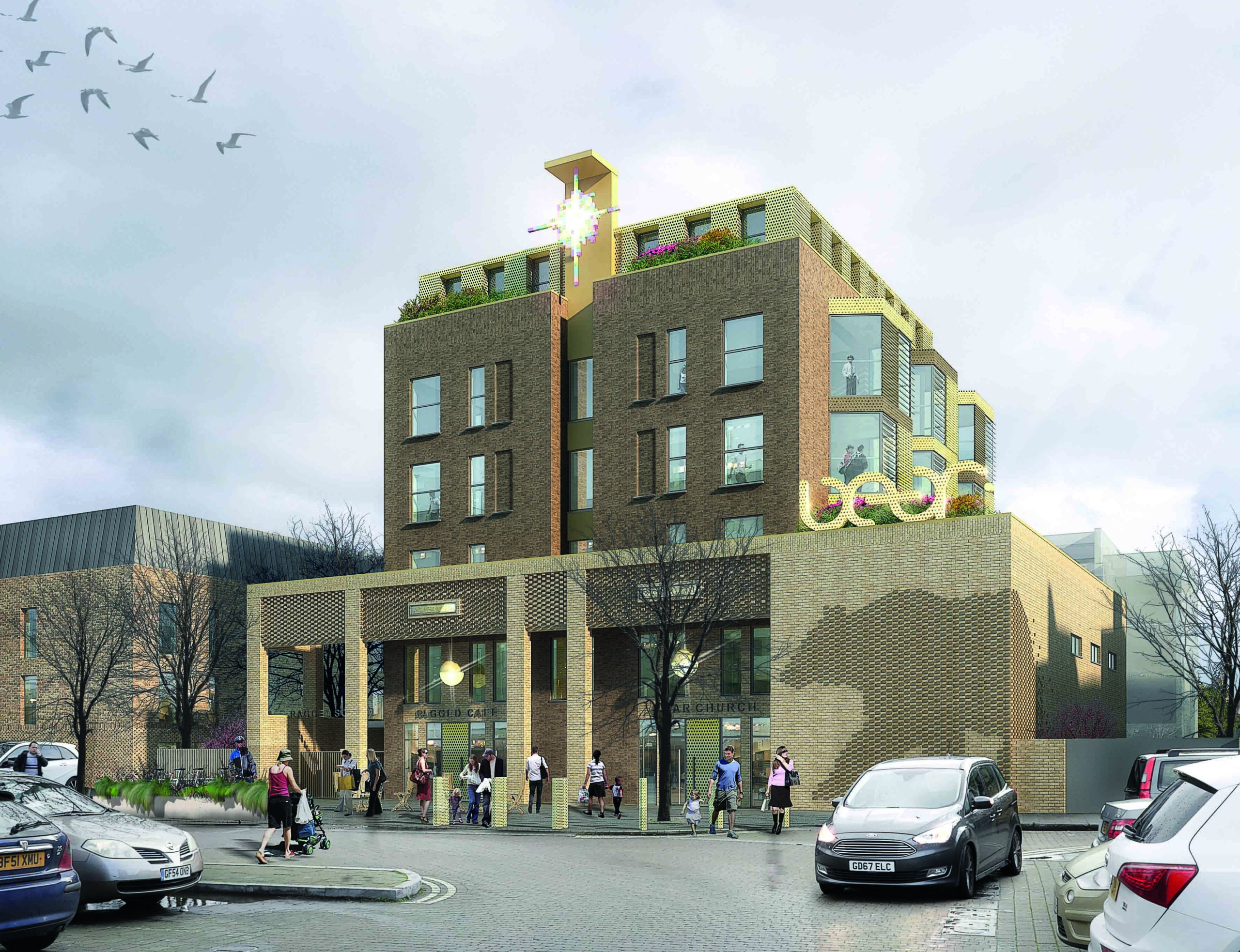 We're making steady progress in reaching our target for the build to go ahead – but there's still a way to go!
Visit here to see where we are in more detail, and for regular up-to-the-minute figures.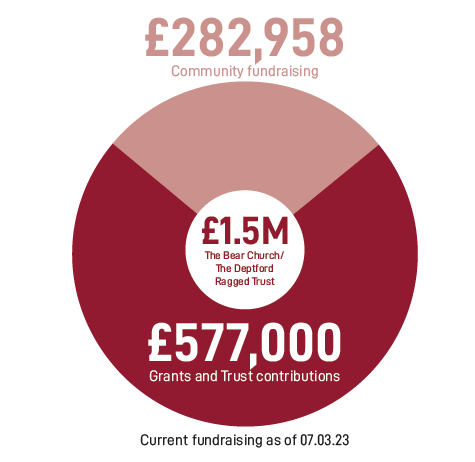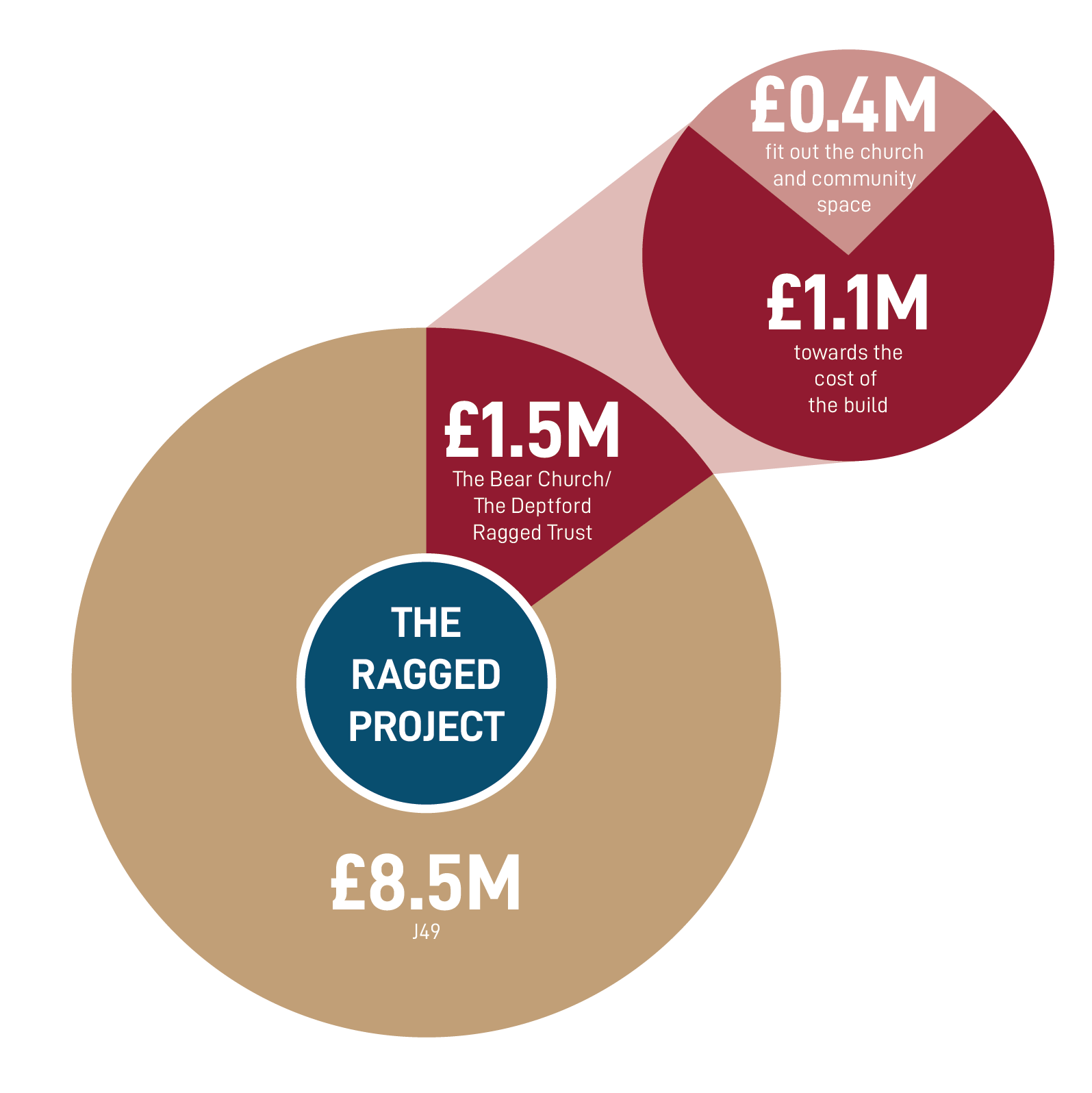 Align with the legacy and secure the future of The Bear and surrounding communities for the next 175 years.
We'll use your donations to create a building where everyone feels welcome and to house 33 young people who are homeless or who have severe housing need.
Bear Cubs did so much for me and my little boy. It became an invaluable anchor in our week when he was little and being a new parent was difficult and scary. Toddler group
We are committed to working in partnership with the local authority, charities and faith communities to see The Ragged Project become a reality.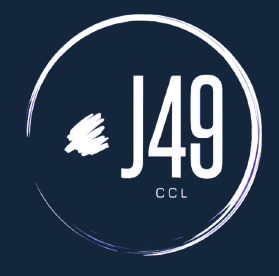 J49 Sustainable community living
J49 is a registered provider of social housing that responds to the enormous need for affordable housing in London. With local partners, they seek to create multi-generational living spaces that function as hubs for their residents and surrounding neighbourhoods.
J49 will take a long-term formal role in the management of the dwellings and the programme of support for the residents.
Jubilee Resource
Jubilee Resource Community Ltd was established in 2014 as a social investment enterprise whose vision is to facilitate sustainable social transformation in the built environment.
They aim to assist charities, churches and community organisations realise the potential of their assets; breaking the cycle of debt and releasing resources for community development work.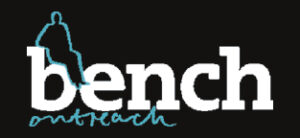 Bench Outreach

J49 are partnered with local charity Bench Outreach to support the residents.
Bench Outreach helps vulnerable people overcome drug and alcohol dependence, find decent homes and lead lives of meaning and purpose.
PARTNERS AND CONTRIBUTORS




CONTACT US
Please fill in the form with your details and message and we will be in touch as soon as possible.